Jaffar e Tayyar Library, which is a subsidiary of Anwar Al-Quran Academy, was established on 13 Rajab 1437 Hijri with about 800 books in a small room located in the sub-section of the main mosque under the patronage of Maulana Dr. Syed Naseem Haider Zaidi.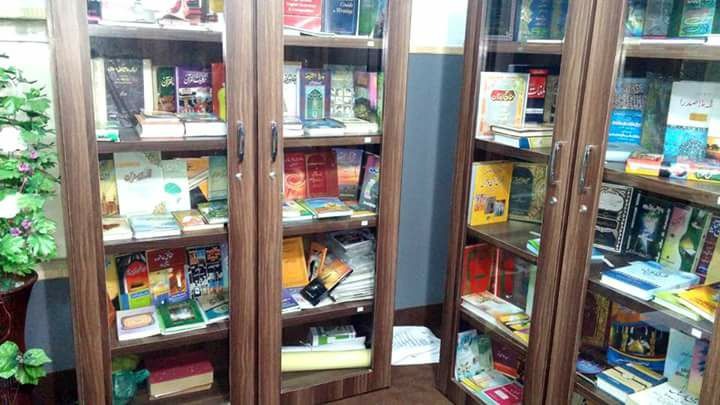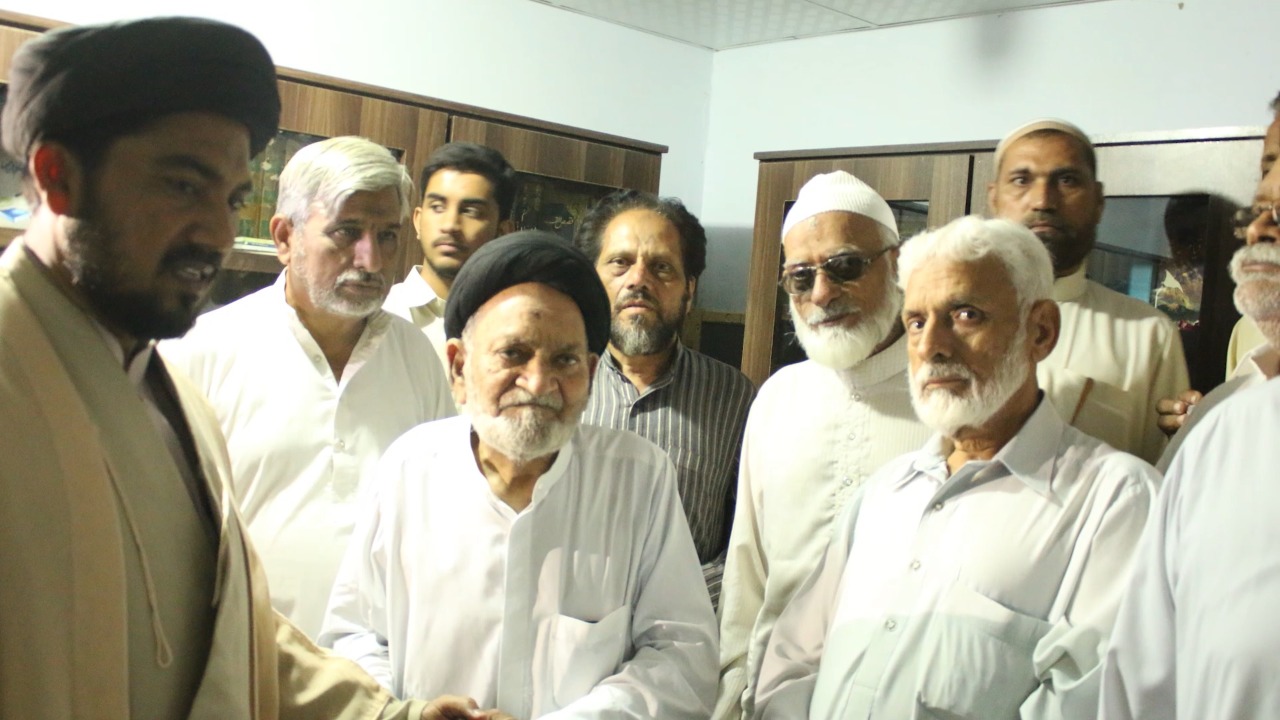 Considering the burden relief and other difficulties with books at home, it was decided on the suggestion of Maulana Dr. Syed Naseem Haider Zaidi to build a study hall on the upper floor of the mosque to provide a better and calm environment for students to study.
Therefore, after a year, on the happy occasion of Mola Imam Ali's (AS) birthday, 13 Rajab 1438 Hijri, to implement this decision, a spacious hall equipped with the best facilities for the study was inaugurated on the upper floor of the main mosque.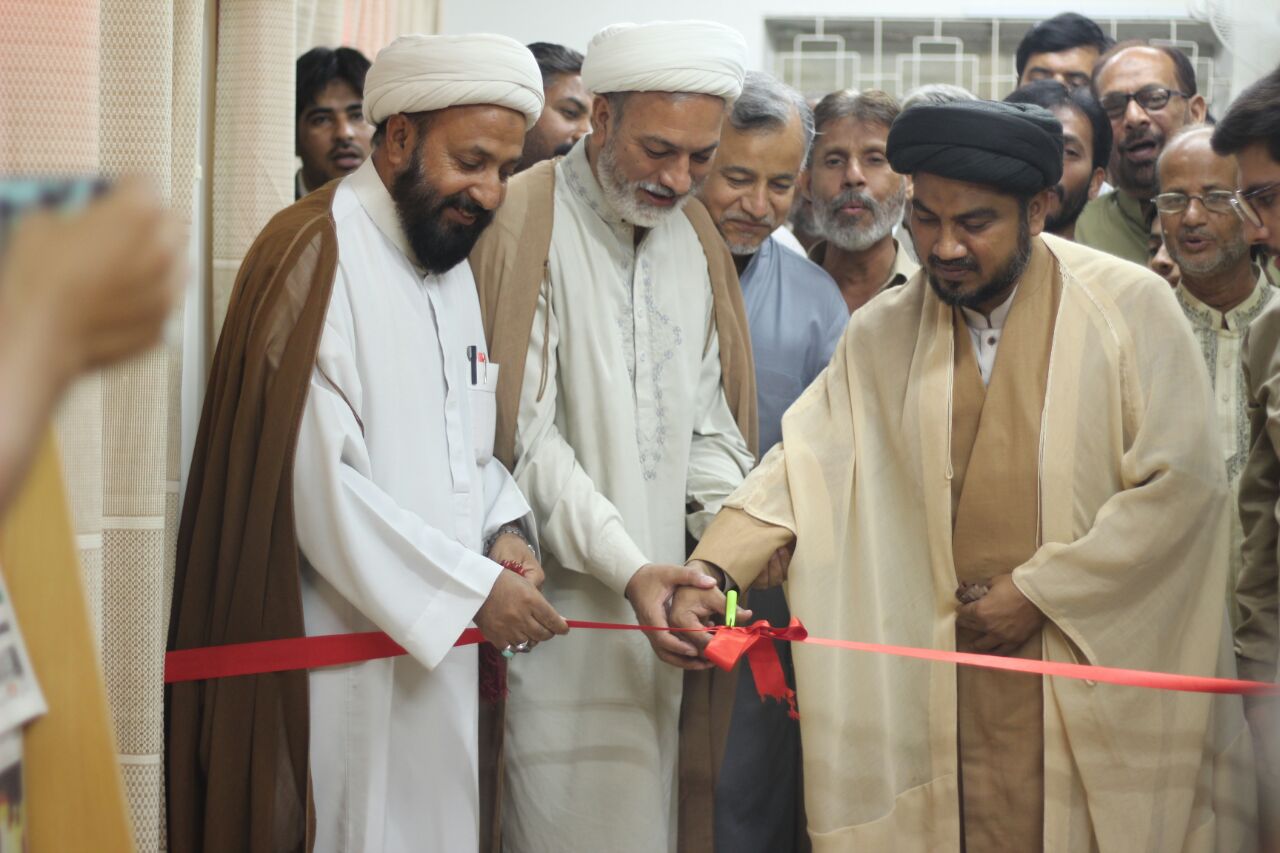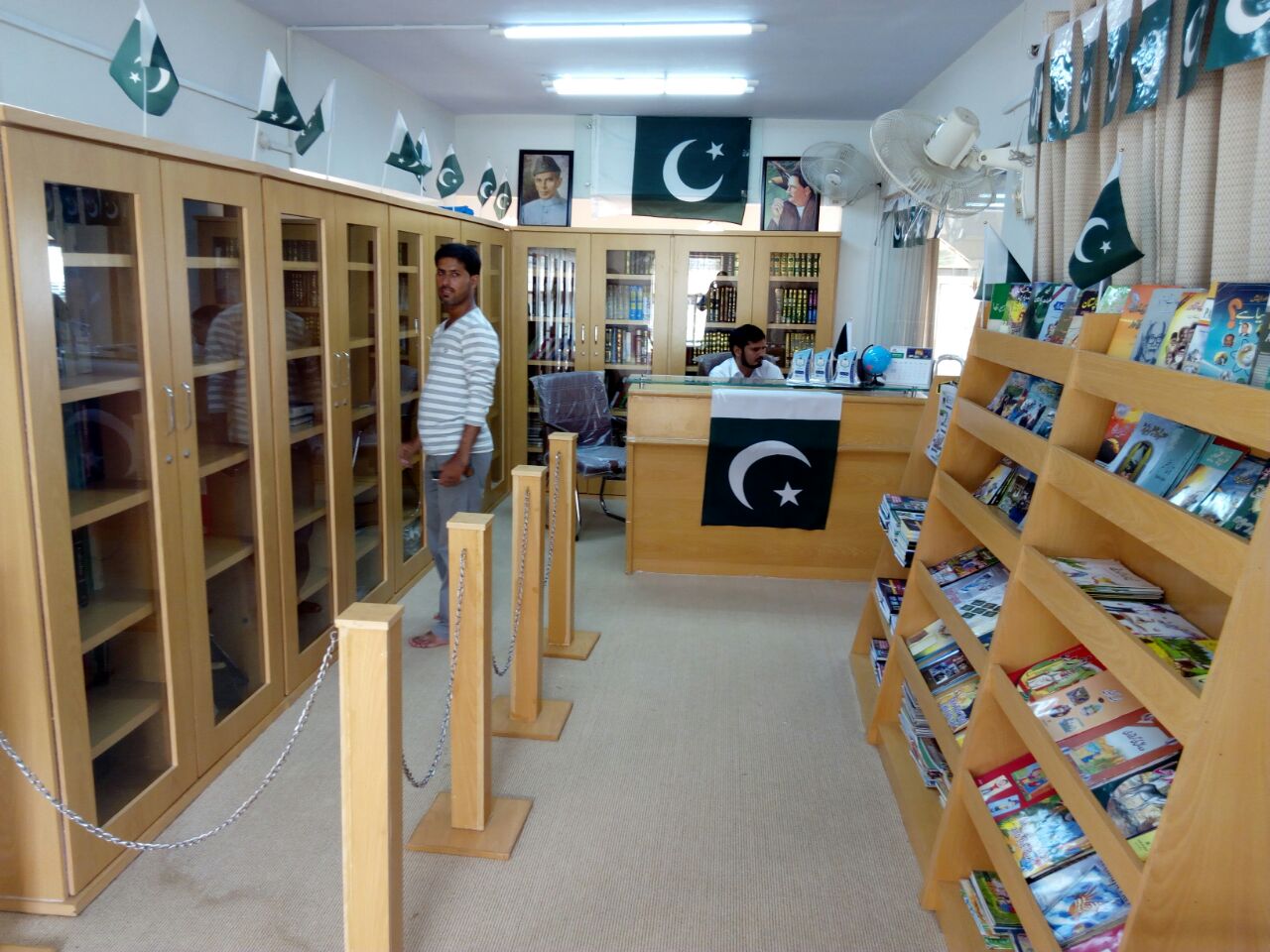 The administration of Jaffar e Tayyar Library realized in a short time that the study hall is proving inadequate and also due to the lack of facilities for women students in the mosque, they find it difficult to use the study hall, so again Jaffar e Tayyar Library On 13th Rajab 1439 it was moved to a relatively better and larger location on the main road where the library's opening hours were 9-14 for female students and 16-23 for male students respectively.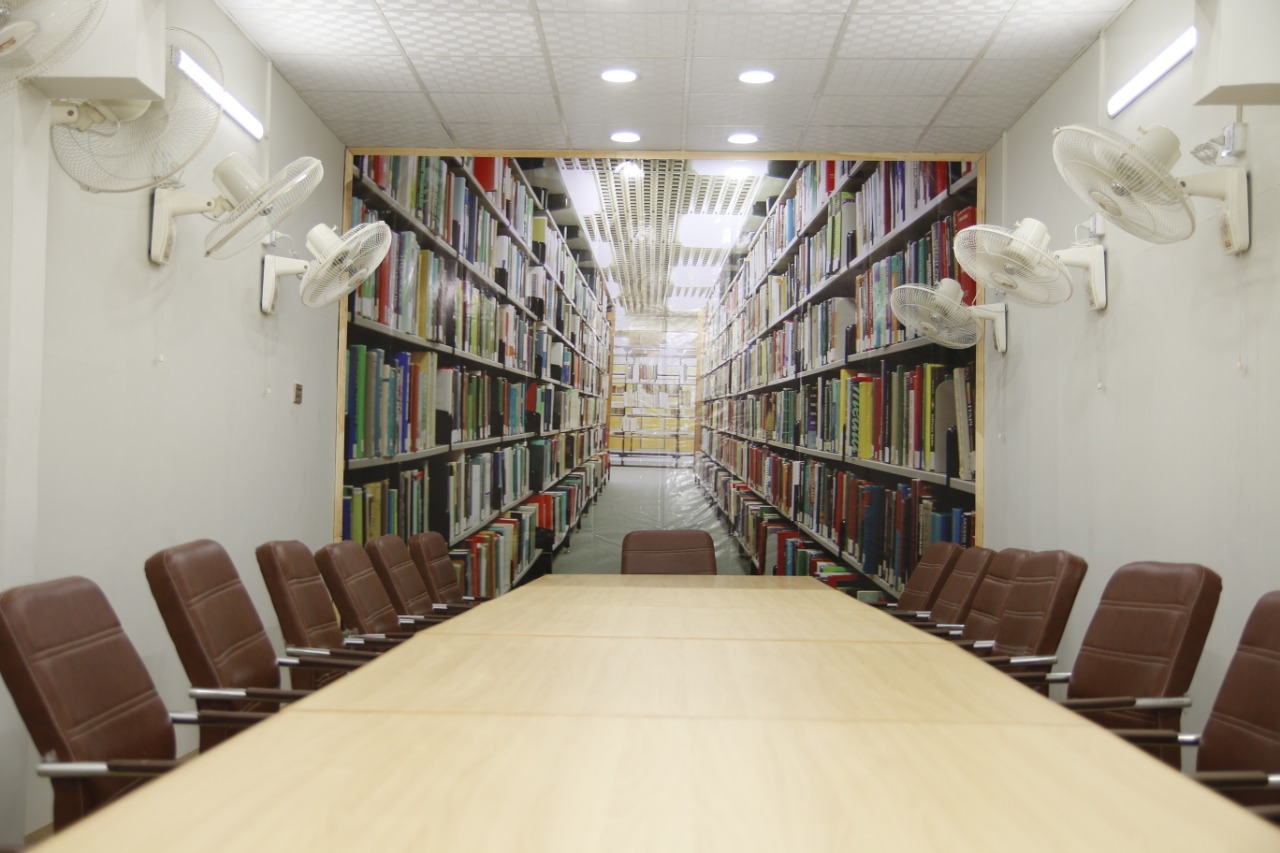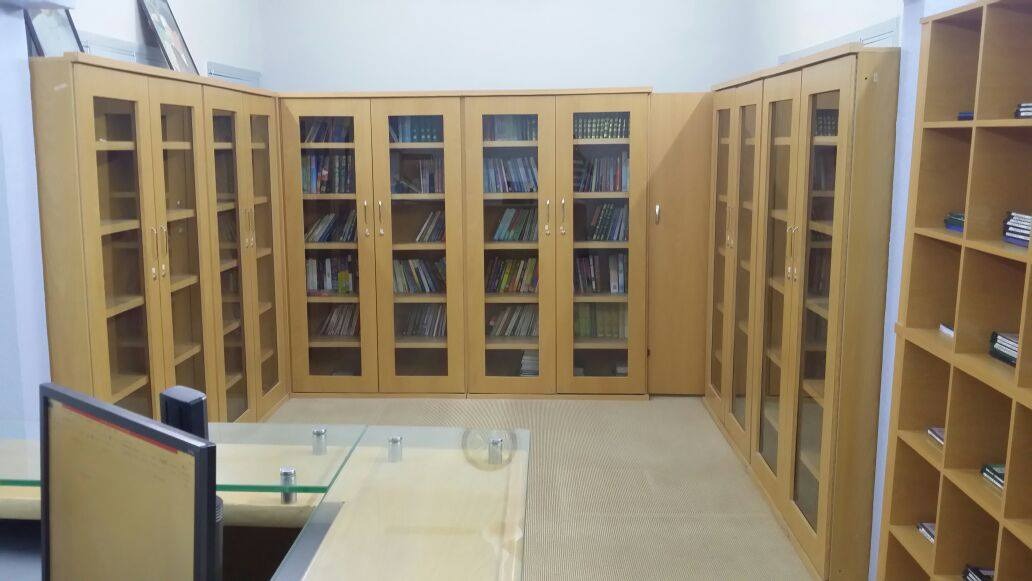 On the auspicious day of 10 Rajab 1442 Hijri, Jaffar e Tayyar Library moved to its new building. Jaffar e Tayyar Library's new building is equipped with modern facilities and is also a fine example of architecture.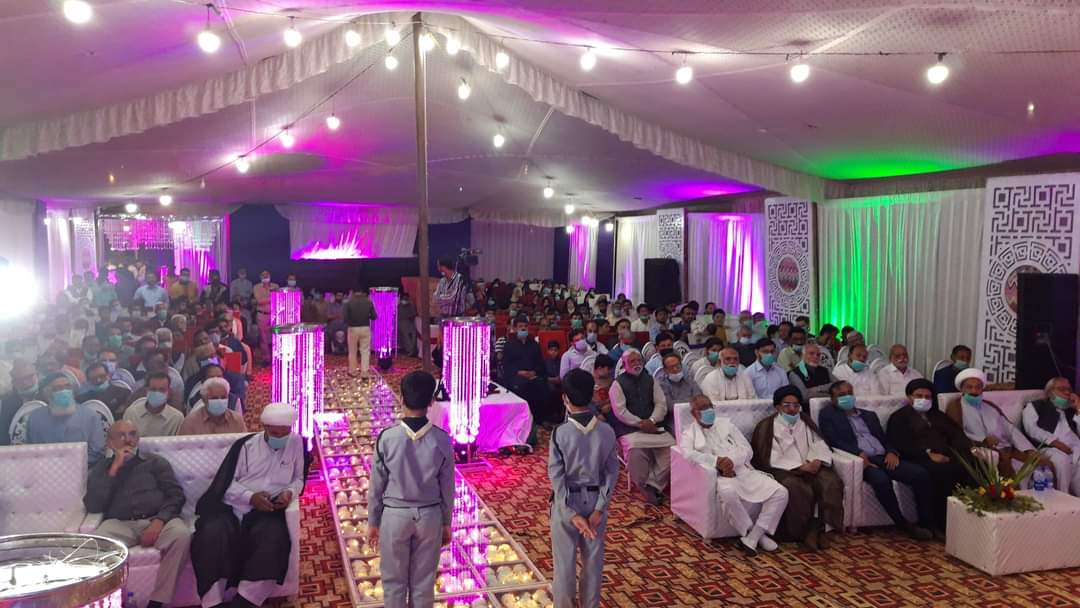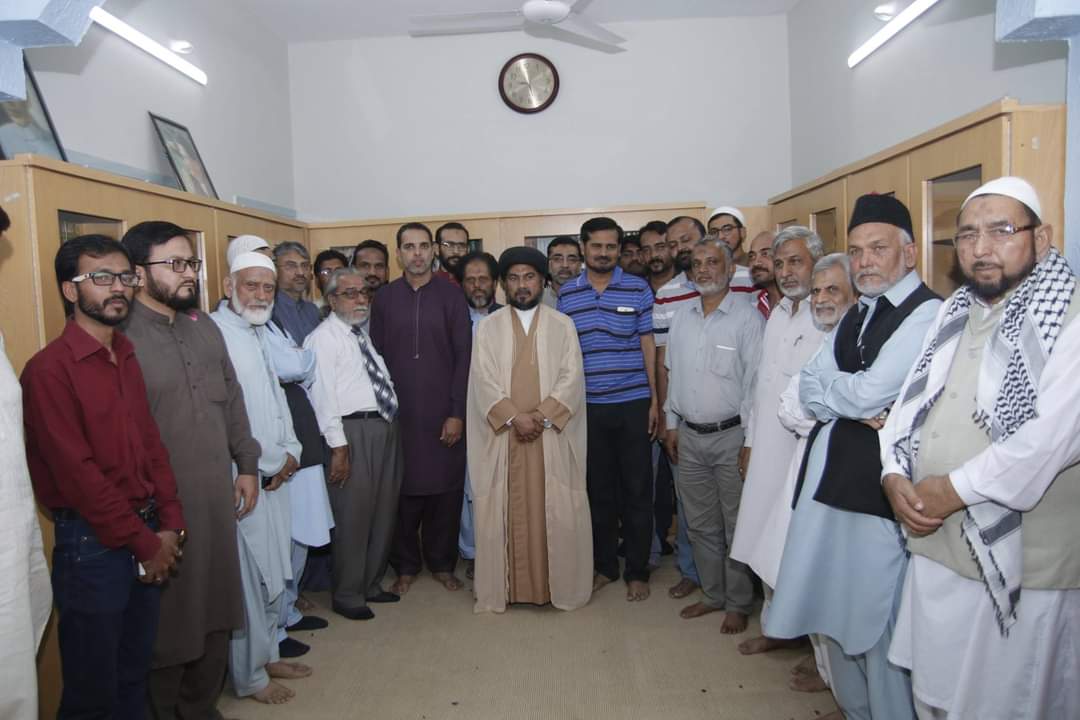 Address: Near Five star Lawn, Jaffar e Tayyar co-operative housing society, Malir, Karachi, Pakistan, 75050
Email: jaffaretayyarlibrary@outlook.com
The importance of a notice board in any library cannot be denied. With this in mind, there is a notice board upon entering the Jaffar e Tayyar Library which mentions all the activities taking place in the library along with educational and job advertisements.
As you enter the library hall, on the right is the Newspapers and Magazines section, which has both Urdu and English newspapers, while the number of monthly newspapers is more than 20. Apart from this, there is also a large collection of old rare newspapers. In addition, study spaces have been arranged so that people can read newspapers and magazines in a quiet way.
The library has a large study hall called Muhammad Ali Jinnah Study Hall which is fully air-conditioned for studying comfortably. In addition to this, five types of seating arrangements have been held in this hall. The first room is for common individual students. For group readers at other round tables. The third is for children. There are fourth stalls for those who study separately. The fifth seating arrangement has been made for researchers who have been given completely separate premises so that they can do research work in a quiet environment.
The internal committee conducts supplementary exams for students who failed the partial exams. Most of the questions that appear in these exams are likely to be repeated in future annual exams. However, supplementary exam papers are not widely available on the market. Jaffar e Tayyar Library collects these papers and gives them to the students every year. Which helps students a lot in exam preparation.
All colleges in Karachi conduct preliminary exams before intermediate exams which are very important. Jaffar e Tayyar Library collects the preliminary examination papers of all major colleges every year and collects them subject-wise at one place and provides them to the students which makes it very convenient for the students.
To prepare for the entrance exams of all universities across the country and to prepare ISSB papers, the library provided the students with all kinds of books and multiple-choice questions for each subject.
Due to the Corona epidemic, students' classes from school to university were held online. But many students did not have full facilities. Realizing these problems, Jaffar e Tayyar Library has made it possible to provide laptops with high-speed internet so that no student faces any problems in studying. The students took full advantage of this opportunity.