This article lists all the industries or businesses that have been shut down in recent months due to poor economic policies and mismanagement by the PDM government.
1- Starting from one of the largest textile manufacturers Nishat Chunian Ltd, building a major unit of over 51,000 spindles.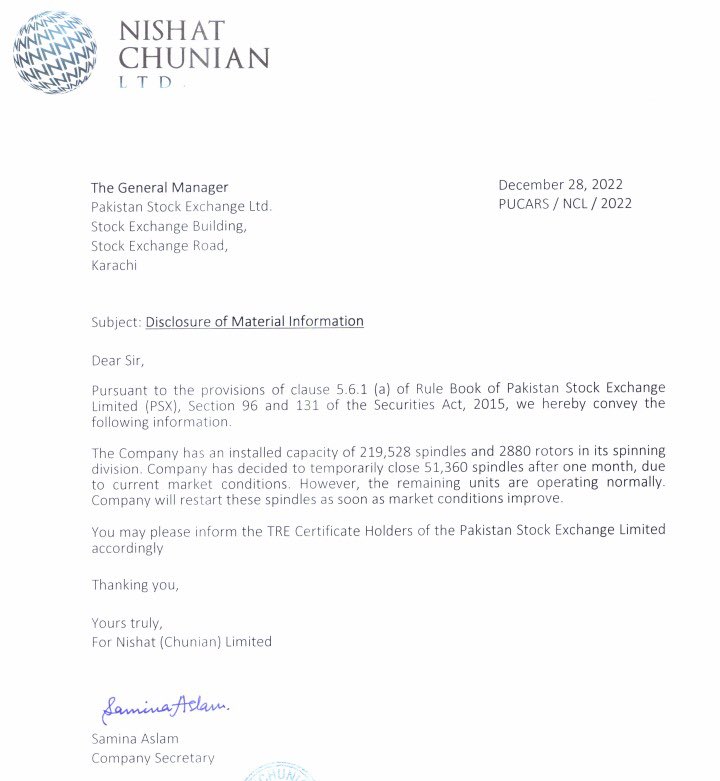 2. Indus Motors continuously shutting down production at times.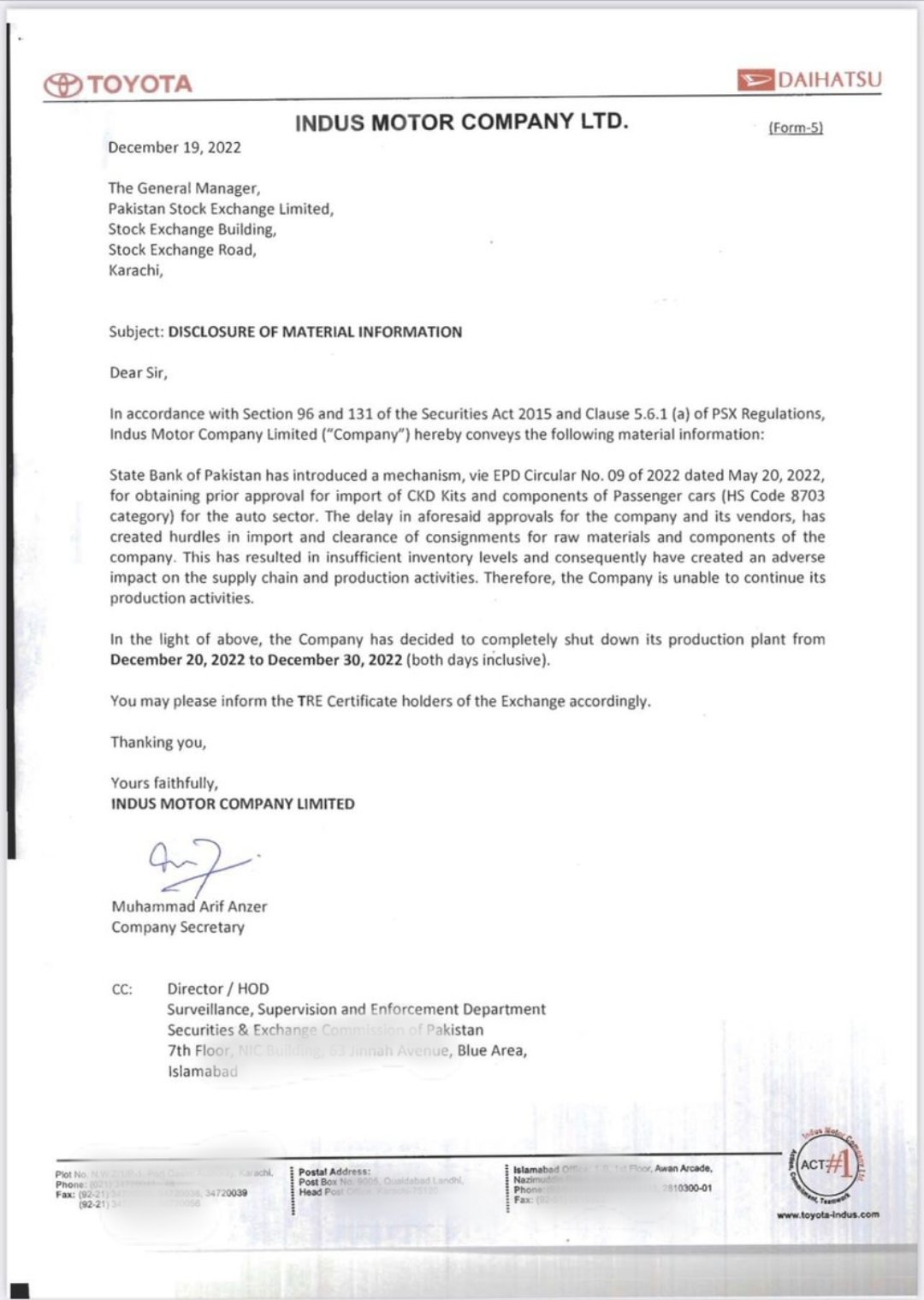 3. Suzuki Motors Ltd continuously halting production due to LCs issue.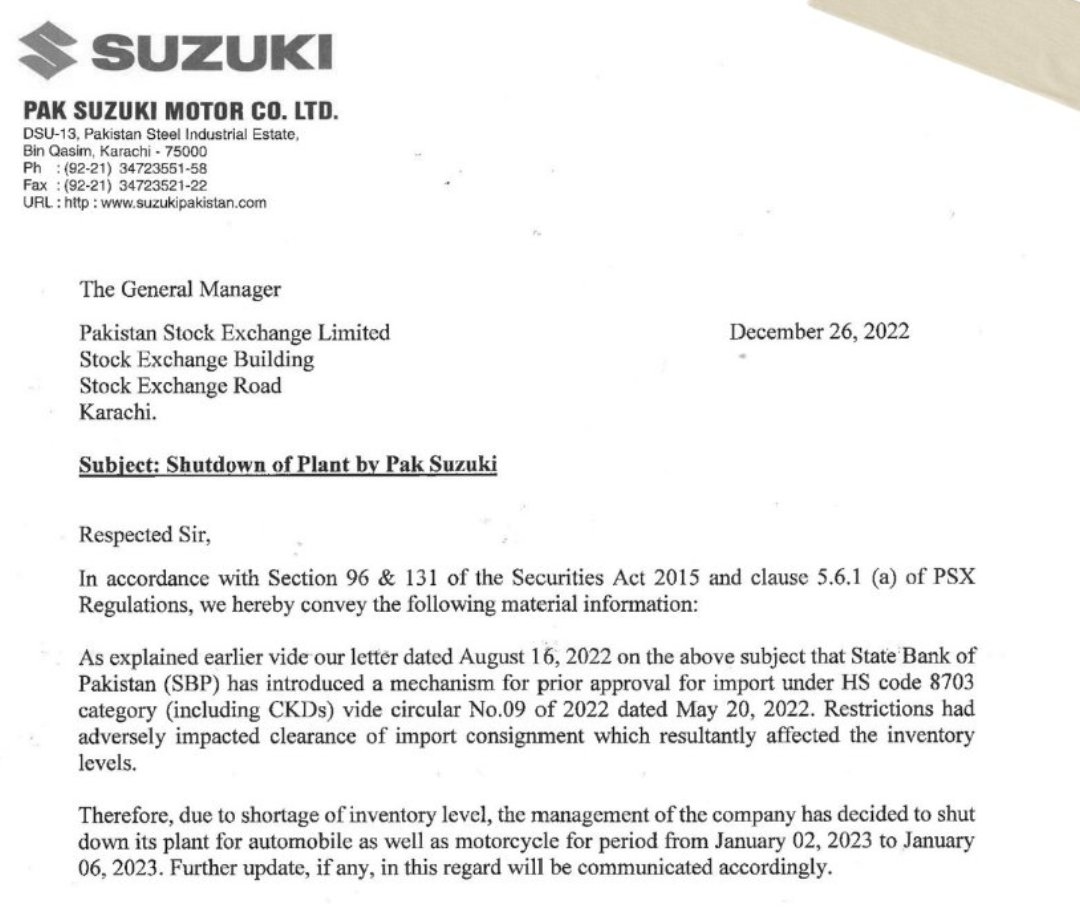 4. Airlift shut down its operations in Pakistan.
< Airlift announces to shut down operations in Pakistan >
5. SWVL stopped it's operations in Pakistan.
< Mobility startup SWVL shuts operations in Pakistan, its second biggest market >
6. CarFirst announces shutdown of operations in Pakistan.
< CarFirst announces shutdown of operations in Pakistan >
7. Eli Lilly Pakistan Pvt. Ltd, the manufacturer of Humalog medical insulin that is used to treat Diabetes Mellitus has decided to shut its manufacturing offices in the country.
< https://www.medicalnewspk.com/11-Nov-2022/eli-lilly-closes-operations-in-pakistan >
8. Uber stopped working in all cities except Lahore.
< Uber Closed its Operations in Pakistan Except Lahore >
9. KIA motors, continuously closing production. Closed down company operated showroom permanently.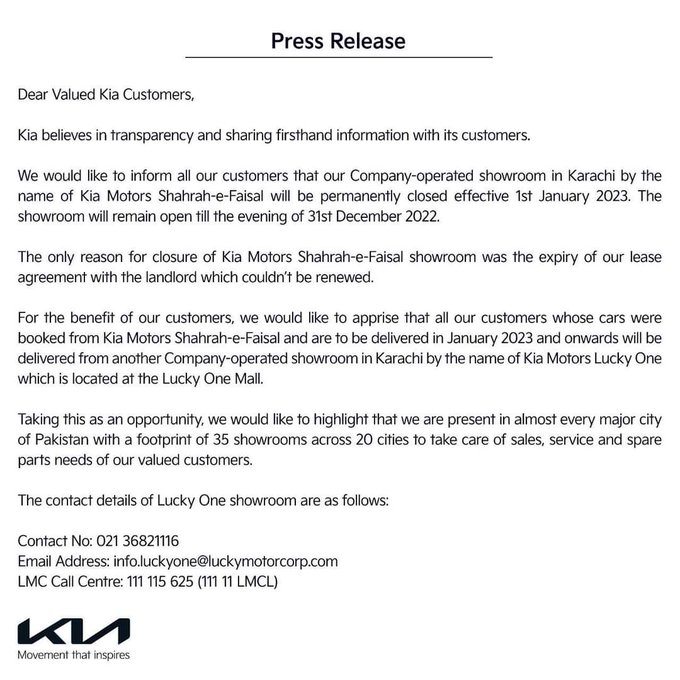 10. Baluchistan Wheels Limited stopped its operations due to poor economic conditions.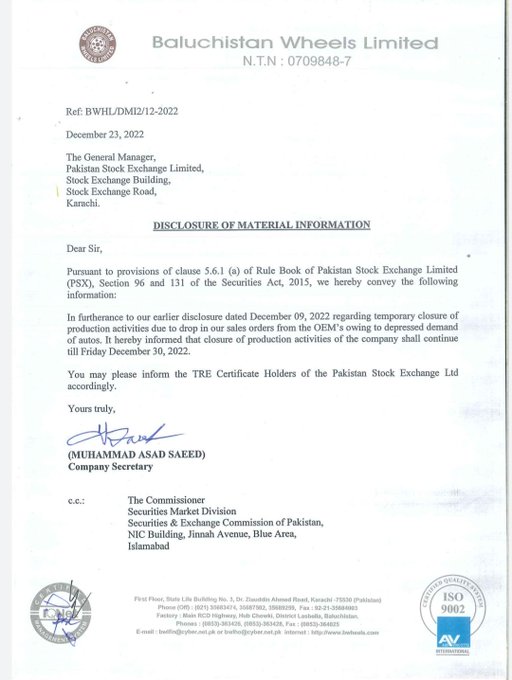 11. Bolan Casting halted production. The company manufactures and sells casting for tractors and automotive parts.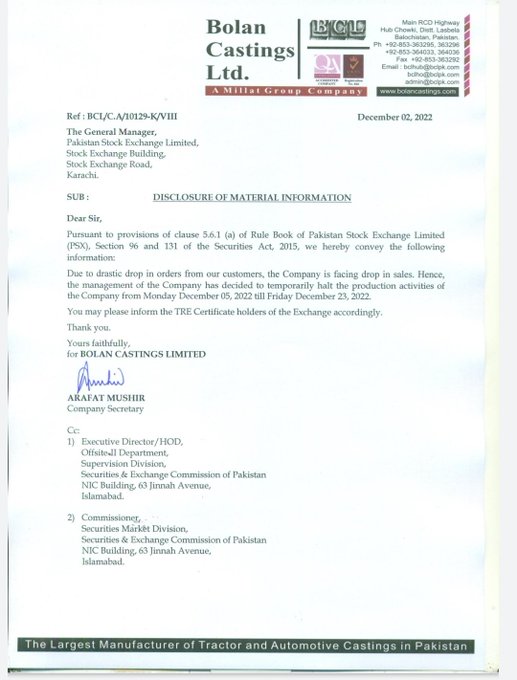 12. Dawlance Pakistan laid off 1000 employees & reduced its operations. Further lay off indicated.
< Dawlance is Losing Half a Billion Rupees Every Month Due to Import Restrictions >
13. Food delivery company Jovi suspended it's operations in Pakistan.
< Food delivery company Jovi suspends operations across Pakistan >
14. Kohinoor Spinning Mills stopped production. There are 250+ textile mills closed, we are only listing, where proof in terms of news/notice is available.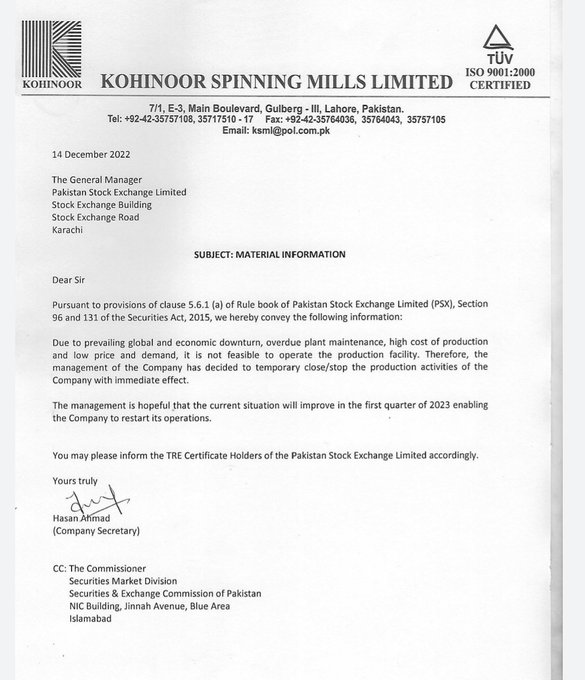 15. Bismillah steel, Phool Nagar, closed it's 5 furnaces & operations.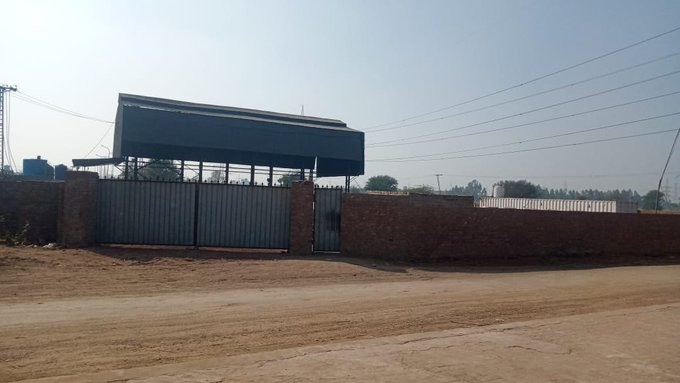 16. Careem stopped it's food delivery business.
< Careem suspends food-delivery business in Pakistan over unfavourable economic conditions >
17. Millat Tractors, Pakistan's biggest tractor manufacturer stopped working one day per week until further notice.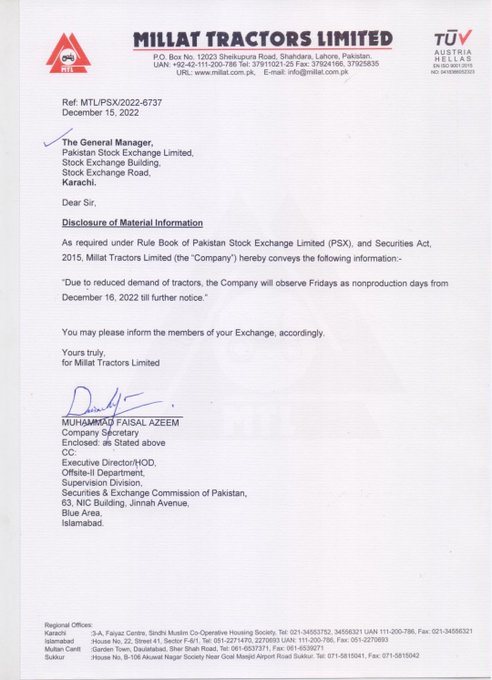 18. Saif Textile Mill shutdown its operations and laid off all workers.